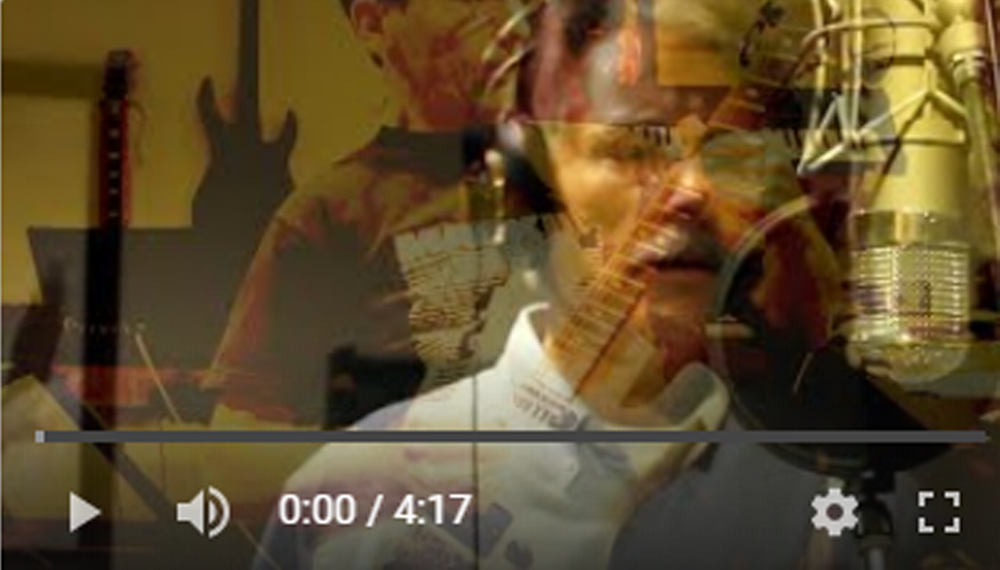 So often we fancy ourselves as secure and think we can go it all alone, but when God hides His face from us because we choose to go it on our own, our soul cries out to Him. "Lord, help me! Rescue me!" PICK ME UP AND TURN ME AROUND (Psalm 107).
In Psalm 30 we see that David had a propensity for going it on his own for he said: "When all was well with me, I said, I will never be moved". And then in verses 7-11, it says that David asked for God's mercy as he was shaken because God turned his face from him.
In Isaiah 53:6 it says that each of us (and I will repeat for emphasis "each of us") like sheep, have gone astray, each of us has turned to go his own way. Each of us has left God's paths to follow our own.
Like the psalmist, we too cry aloud to God for His mercy when we have gone astray. Is this your prayer? The following lyrics to the song "Pick Me Up" express the psalmist's same sentiment of crying out to God for His mercy to set his captive free and shatter the steel doors of his heart that had kept him back from receiving God's abundant blessings and safety.
Oh, stand by me
Oh, Lord, set me free
Oh I've been goin' it on my own
Now it's time for me to come home
Help me get my feet back on the ground.

Pick me up and turn me around,
Jesus make a change in my life,
Pick me up, don't put me down,
Jesus make a change in my life.
"And He did!" it says in Psalm 107:13. God's constant love picked them up and turned them around! No longer were they bound in affliction, nor prisoners to their own pain or chained to their regrets. "God humbled us through our circumstances, watching as we stumbled, with no one there to pick us back up" (Psalm 107:12). And so, I cried out to God and repented of my rebellion against His Word; for seeking the counsel of man over His wisdom; for wandering about with no true direction, filled with despair; bringing myself sorrow and suffering because of my sins. And it says that He turned my mourning into dancing and established my feet with joy on His firm foundation again. He shined his light through my darkness and set my captive free.
When reflecting upon the words of this song, will you remember with thankfulness all the times God brought you deliverance? Then, lift your hands and give thanks to God for his marvelous kindness and for his miracles of mercy, for He loves you!
Sing my praise to You alone,
Raise my voice up to Your throne,
My arms outstretched to Your delight,
Stars shimmering in Your reflected light.
If I'm up, or if I'm down,
Sing Hallelujah, we all bow down,
Let Your light, shine in me now,
Empower me with Your Spirit now.
Here's why, says the psalmist David, that everyone should give all their praise and thanks to the Lord!
"He's better than anyone could ever imagine.
Yes, He's always so loving and kind, and it never ends!
So, go ahead— let everyone know it!
Tell the world how He broke through
And delivered you from the power of darkness and
Has gathered us together from all over the world.
He has set us free to be His very own!" (Psalm 107:1-3 TPT)
God's mercy endures forever. For those who cry out to the Lord in their trouble, He answers them. He saves them out of their distresses and sets them free. When we cry out to God, He mercifully answers us because He loves us so. "This is comfort to the greatest sinners; if they can but find a praying heart, God will find a pitying heart, and rebels shall be received with all sweetness, if at length they return, though brought in by the cross." (Trapp)
"So lift your hands and give thanks to God for his marvelous kindness
and for his miracles of mercy for those he loves!" (Psalm 107:15)
Prayer: For your glorious righteousness reaches up to the high heavens; No no one could ever be compared to you! Who is your equal, O God of marvels and wonders? And though you have allowed me to experience much trouble and distress, revive me once again! Bring me up once again from the depths of the earth! May you give me even more greatness than before and turn and comfort me again (Psalm 71:19-21). Yes Lord, help me get my feet back on the ground.
Copyright 2019 by Bill Hutzel
JOIN INSPIRATION AND HOPE ON FACEBOOK BY CLICKING HERE