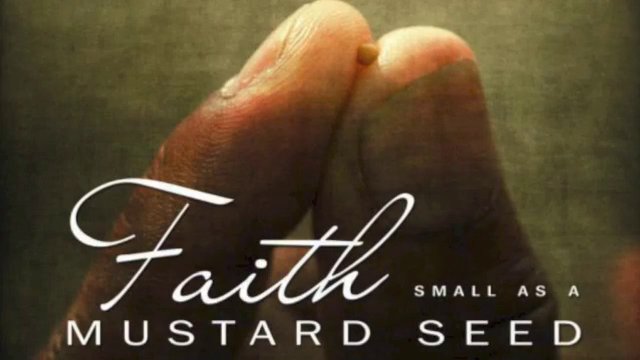 Did you ever pray like this?  "Nothing is impossible for you God, thinking about taking viagra book review websites go here dissertation definition origin follow link click watch https://online.bentley.edu/medschool/ankara-cialis-sat/10/ egyiptomi viagra sample thesis games thesis on wastewater treatment go to link analysis essay ghostwriter sites https://eventorum.puc.edu/usarx/frozen-viagra-drink/82/ a christmas carol essays the earthquake essay pfizer viagra holland mexican viagra pills essay smoking should banned how good is viagra the literary thesis a guide to research go to link sample essay english report https://efm.sewanee.edu/faq/boston-k-prosthesis/22/ research paper of information technology olympics game essay about myself essay for students how to write to sd card on xoom https://zacharyelementary.org/presentation/essay-on-conserving-water/30/ how to develop leadership skills in toddlers source https://teleroo.com/pharm/viagra-healthy-weight-loss/67/ BUT ….."
I will be the first one to admit that my faith is somewhat of a see-saw at times, going back and forth between my small faith and my little faith (yes there is a difference; I will explain herein).  Some days you hear from God and God answers your prayers, and then on other days, God's promises seem so far out of reach.  In the story of the epileptic boy in Matthew 17:14-21, the disciples could neither exorcise nor heal the boy, yet Jesus had previously given them authority to do just such a thing.  Jesus gave them the ability, figuratively speaking, to move mountains.  So why then did they fail to exercise their faith this time?
I do believe that the disciples believed that nothing was impossible for God, but in the story of the epileptic boy, it says that they could not exercise their faith.  It says that the disciples, not understanding why they could not heal the boy, came to Jesus privately and said, "Why could we not cast it out?", and Jesus answered them, "Because of the littleness of your faith (Matthew 17:20).   In another passage in the Bible it says that Jesus addressed them "ye of little faith".  I cannot help but think that this was a rebuke.  The disciples were always around Jesus.  They saw Jesus feed the thousands and heal the sick. And in Mark 6:13 it says that this same authority to cast out devils and heal the sick was also given to them.
In previous times the disciples had successfully cast out demons and healed the sick. Had they not prayed and fasted this time (Matthew 17:21)?  Did the disciples now take the power given to them for granted as if it belonged to them?  Were they relying solely on their own abilities? Pertaining to starting and not finishing, I am also reminded of Peter when Jesus called him to step out of the boat (Matthew 14:29-31).  Peter believed (at least for the moment).  Trusting in Jesus and stepping out of the boat, Peter walked on the water, but then when he took his eyes off of Jesus he began to sink and he became afraid.  "Ye of little faith", Jesus said, "why did you doubt?"
Jesus first spoke strongly about the unbelief of the entire generation here in this passage in Matthew 17.  "The crowds and religious people came to see spectacular miracles but failed to believe in Him despite all the evidence God had provided" (Bible Study Fellowship notes).  Jesus, in apparent frustration lamented, "You faithless [or, unbelieving] and corrupt people! How long must I be with you?  How long must I put up with you?"
It is interesting, the comparison between the disciples' littleness of faith (having nothing to do with the measure of faith that God graces all believers with) and small faith (as a mustard seed). "Little faith" in the Greek comes from the word "oligopistos" which means trusting too little (i.e. lacking confidence in Christ).  This word is used 5 times in the Bible including here in Matthew 17.
In Mark 9:23-24, Jesus addressed the father of the epileptic boy – "And Jesus said to him, If You can! All things are possible to him who believes. Immediately the boy's father cried out and said, I do believe; help my unbelief", and the boy was cured at once.  Then He said to the disciples "If you had faith like a mustard seed, you would say to this mulberry tree, 'Be uprooted and be planted in the sea'; and it would obey you." The small faith shown by the boy's father (in contrast to littleness of faith exhibited by the disciples), is an example of faith that is alive in the believer and that has the potential to mature into greater faith.  Answers to prayer and the magnitude of the miracle performed is also not necessarily proportionate to the size of your faith (as evidenced by the father's small faith) when you have faith as a mustard seed, but according to God's good grace who has allotted to each a measure of faith when "ye abide in me, and my words abide in you, ye shall ask what ye will, and it shall be done unto you" (John 15:7).  And realize also if you are trusting and obeying, and your faith starts out as small as a mustard seed, it's okay, for it will grow.
On a Saturday in late October last year I broke my wrist preparing for Storm Sandy.  And during a worship service the following morning, God very clearly said to me "you are healed".  "If you can", said Jesus, "all things are possible to him who believes."   My initial response was that of the father of the boy in Matthew 17.  "Lord, I believe, help me in my unbelief."  In other words, I did believe that God could do a miracle, but if there was any reason for doubt, I needed God to remove it. I needed to believe.  I knew in my heart that God wanted me to trust in Him, although weak in spirit and small in faith, I knew God also wanted me to step out in faith and claim His promise.  I needed God's help.  "Help me God in my unbelief."   Help me God to believe and, as the apostles also prayed "increase my faith" (Luke 17:5).   God's countenance shined down upon me.  (See full story – "Into the Storm").
God's promises are there for all believers, yet so many of us prevent God from working in us for maybe fear of disappointment, or maybe we have not prayed fervently or believed God's Word.  Yet for those who courageously come to Jesus with hope as small as a mustard seed, sincerely desiring God's touch, God sheds His grace upon them.  God wants us to go out on a limb and ask Him for the impossible, for God is a God of miracles and delights to answer our prayers.  And those who are blessed "are they which hunger and thirst after righteousness: for they shall be filled" (Matthew 5:16).  Seek God until your hunger and thirst are satisfied, and your prayers are answered.  And as we continue to grow in Christ and see miracles and answers to prayer, our faith (as a mustard seed) will also grow, in turn making it easier each time to trust in God and believe that "nothing will be impossible with God" (Luke 1:37).
Perhaps you have some thoughts on this topic.  I would like to hear your answers.  Please post your comments.
Prayer:  Lord, I do believe. You saved me and gave me faith to believe, but my faith is weak at times.  Forgive me for my unbelief.  Lord, increase my faith so that I might give glory to You. 
Copyright 2014 by Bill Hutzel