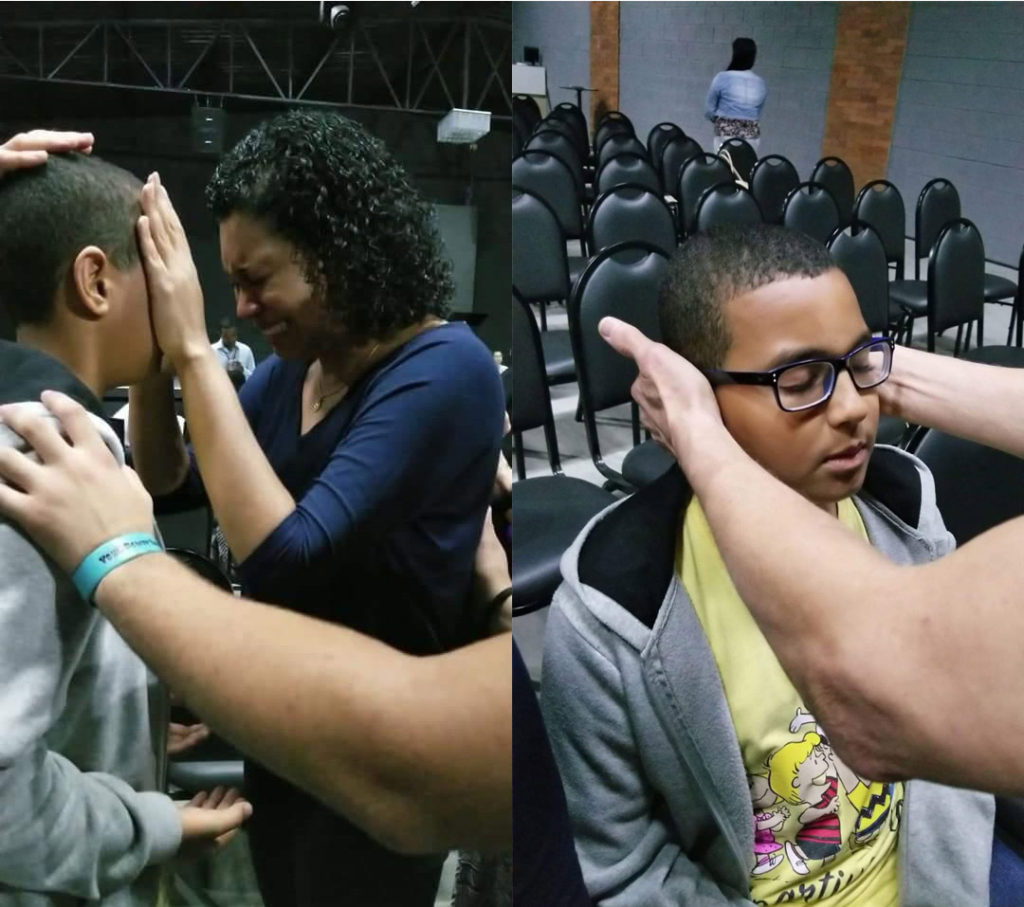 Global Awakening Brazil Mission Trip, March 2019 …..
I prayed for a young boy and his mother. The boy, who was around 10-years old, complained of rapidly diminishing eyesight. I covered the boy's eyes with my hands and prayed, but there was no change. I prayed again, and again there was no progress, and so, I called my wife, Peggy, over to discern why the boy was not responding to prayer. We work well together as a team.
When interviewing the mother, she asked if anyone else in the family had issues with their eyes, and the answer was yes. It was generational, and so, we led them in prayer to fall out of agreement with any generational curses. Further questioning revealed that the mother had a tumor behind her ear 3-years prior that affected her eyesight and hormones for which she received treatment and was healed. This led to her concluding that perhaps her son's eye issue and complaining of hearing loss may also be connected.
The boy was at least 50% deaf in his left ear. So, I placed my hands on both ears and began praying for restored hearing. After a brief time, I stopped and softly spoke to his left ear and snapped my fingers. Still, he did not respond. I continued to pray and commanded his hearing to return. This time there was some improvement, so I continued to pray. Then, he smiled. He said that he could hear clearly, that both ears were the same. His hearing was 100% in both ears!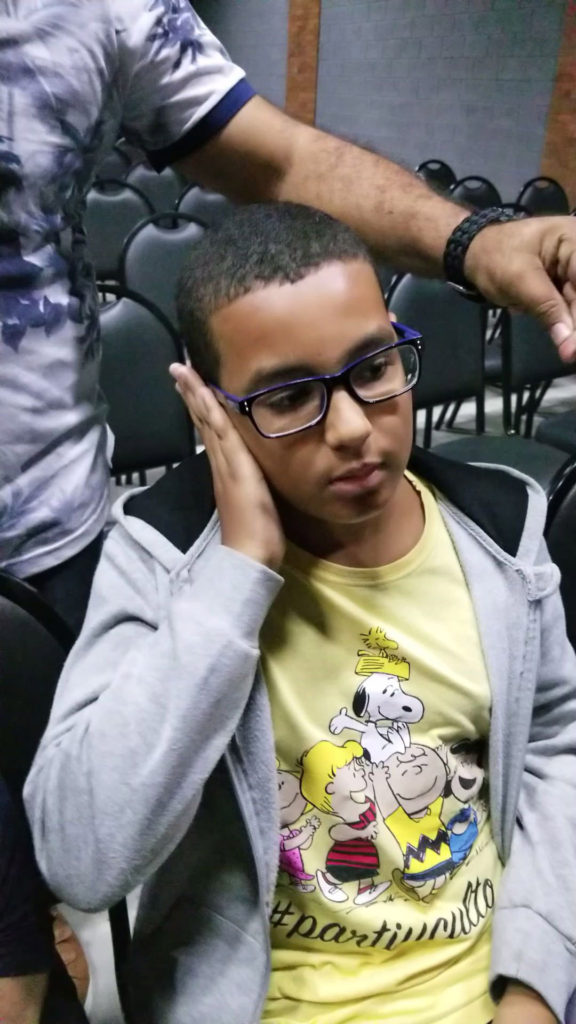 There was still the issue with John's eyesight. While I was praying for the boy's hearing, Peggy pulled the mother aside to talk to her and discovered that her pastor had told her a year ago that she had healing abilities. Sensing that the Holy Spirit wanted to build her faith with the prophetic word given, we agreed and immediately told her to lay hands on her son's eyes. She started shaking, crying, saying "I don't know how or what to do". We said, "just let God speak through your heart".
We then watched God through this mom, pour out His love and healing power to her son.
Although we were ushered from the hall to catch our bus short of a final interview, when we looked back, we saw the boy leaving with his family. John was no longer wearing his glasses.
Hallelujah, Gloria Deus!
Copyright 2019 by Bill Hutzel
JOIN INSPIRATION AND HOPE ON FACEBOOK BY CLICKING HERE